Example use: Meeting reminders
Want to send reminders of all your meetings, without having to manually set them up in Outlook? Reminder 365 can send all attendees a summary of all of their meetings today first thing in the morning.
Here's how you'd set it up
Select your calendar and the All Events view: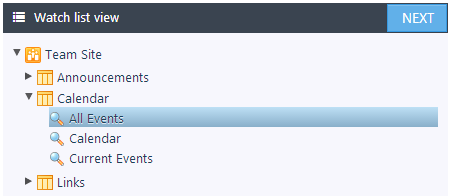 Then choose when you'd like the e-mails sent: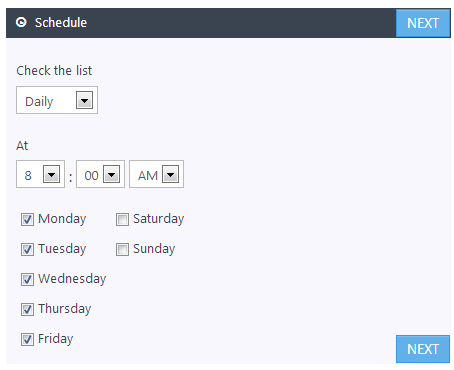 Next choose "Items due before next check" and the meeting start time: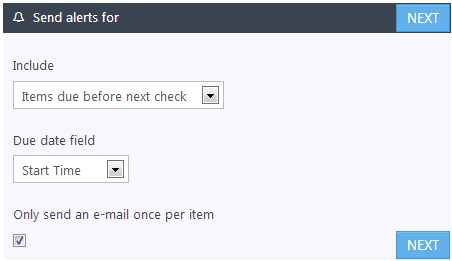 Then give the e-mails a subject (and optional header/footer), and choose to send them to the attendees: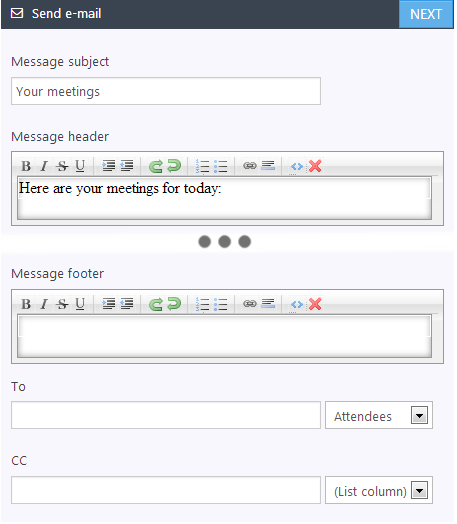 Just name your alert, save it, and that's it! Everyone now gets meeting reminders like the below every day: It's that easy.